At Sulcata Psychiatry, we offer multiple options for monitoring health markers. We believe it is imperative to treat the body and mind as a whole, and we encourage all patients to have baseline lab testing at minimum annually to make sure there are no underlying pathological issues contributing to psychiatric or physical complaints. We always include multivitamin testing in our baseline assessments, and we can add hormonal checks if indicated as well. Those with insurance usually prefer to get their labs done through Quest, and we will honor your request to order labs at any location you prefer. However, we do offer the options below for those who would prefer alternative low-cost lab services or for those who do not have insurance.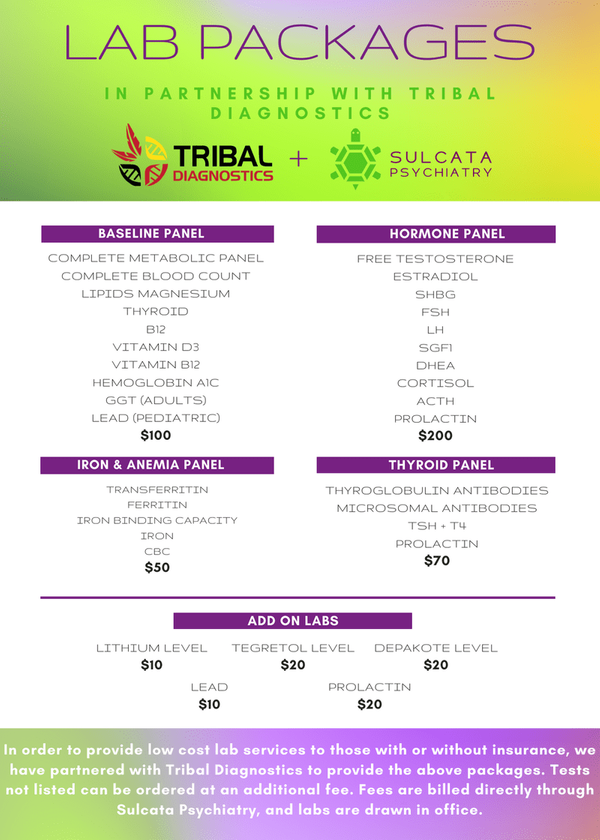 Bloodwork
We have put together several packages to provide low cost laboratory services for our patients in partnership with Tribal Diagnostics.
While these services are aimed at patients who don't have insurance or don't have affordable laboratory coverage on their plan, we can provide lab testing for any patient regardless of insurance status using these packages.
Labs are drawn in clinic so you don't have to schedule any outside appointments to get bloodwork done.
Other tests can be performed or added on at additional cost determined prior to testing.
Billing is done in house, so you won't receive any surprise letters demanding ridiculous lab fees weeks later. You know the cost prior to having any labs performed.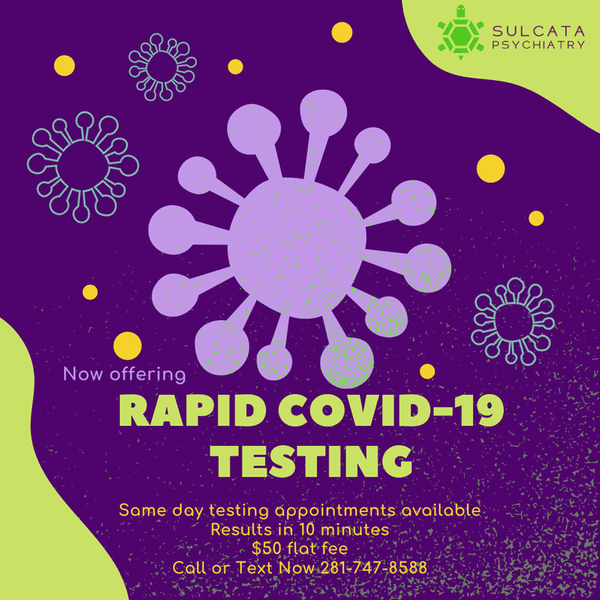 Rapid COVID Testing
We use a rapid Antigen nasal swab that provides almost immediate results for COVID testing, allowing you to return to work or your family almost immediately with peace of mind.
Flat $50 fee for rapid testing. No surprise fees or high costs just to know your current status.
Results available in 10 minutes
Same day testing appointments available
Get tested without getting our of your car. We will come out to you to obtain the nasal sample.
Includes results letter for school, work, or travel